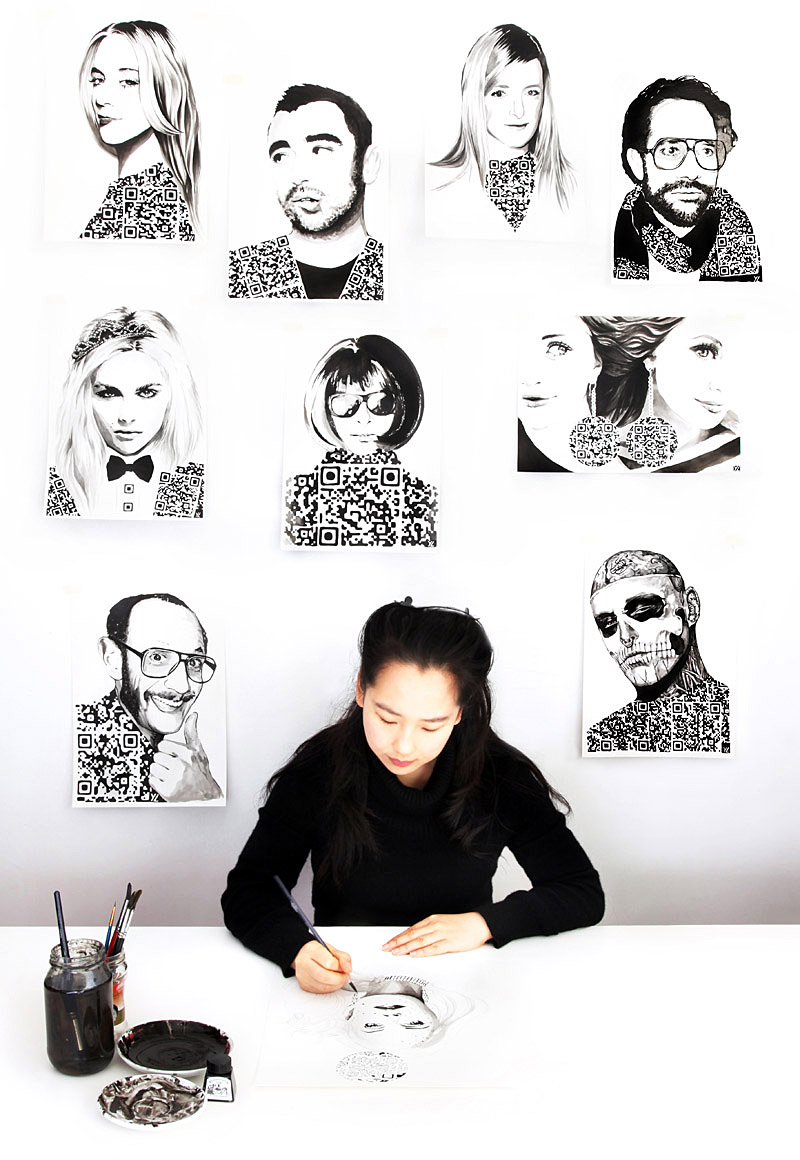 Yiying Lu's Fashion Illustrations commissioned by Meets Obsession inaugural magazine's "10 Most Intriguing in Fashion" feature story are FANTASTIC! Each of these "Most Intriguing" illustrations include an embedded QR code, that contain the name of the Fashion Icon, Artist name as well as a web address where you can learn further information about the project, as well as get information on how to download the illustrations from the featured article.
Meets Obsession magazine is a print publication that intersects obsession with fashion, music, film, and art. Jacqy Law, Publisher and Editor-In-Chief said "Yiying Lu is incredibly talented and her illustrations for our inaugural issue are an inspiring mix of high-fashion and high-technology. At Meets Obsession, we're committed to bringing fashion to our readers – wherever they may be! Yiying Lu's artwork adds an innovative digital component to the print version of our magazine, and allows us to interact with our readers in wonderful new ways."
Excellent example of the synergy that can be created between technology and art! I think the QR Code should have been a direct web link that takes you to a mobile web page that displays the name of the Fashion Icon, Artist name and the illustration. I use x.co,  url shortener that allows me to change the QR Code url so my QR code links can be easily changed.
[QR]